While I'm getting my son dinner ready, I see a tweet from a reporter friend stating the I5 bridge crossing the Skagit River has collapsed.
This image comes through Twitter, and I know this will be bad.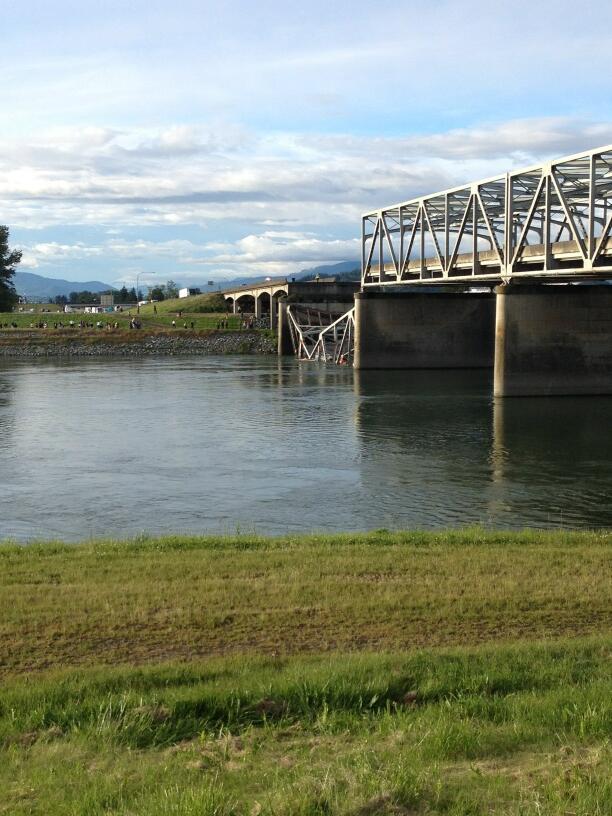 I've crossed this hundreds of times, know it well, and understand the impact this will have. Of course, that alarms me and captivates me.
I've engaged with breaking news on Twitter before, but this one has a greater sense of urgency, of connection than before. I engaged, mostly, on this Twitter feed, #I5BridgeCollapse, though there were a few others (most notably #SkagitBridgeCollapse and #Skagit).
As always happens, tons of speculation blast through Twitter. The bridge was "deficient", reports of reports, bodies seen floating…and, slowly, pieces pull together. By now, we have a good idea of the basics.
Looks like an large truck carrying an oversized load struck the bridge. This is what precipitated the collapse. Lastly, and to me, most importantly, all the people tossed into the river were rescued and are safe.
I commend Gina Cole's work today over at the Skagit Valley Herald, as well as that of her colleagues Erinn Unger and Lynsi Burton. Great journalistic pros serving our communities.
The next stage of this, though, will be painful. This shuts off the major north/south artery between Canada and Seattle. The routes around this are not designed for this level of traffic flow. We'll all need to patient as we deal with that mess.
Now, it being a long and draining day, I'm going to turn off my electronics and head to bed. I'm sure there's more to come.
Edit: Added Lynsi Burton to the Skagit Valley crew. Wretched oversight on my part.